Solar companies often face extra barriers in their lead generation.
The future of energy is going to be renewable. The depleting resources across the globe and environmental concerns are significant factors in the projected growth of the global solar industry, set to grow exponentially in the coming years. However, there is a long way to go as a solution to mainstream home or commercial energy. Most consumers are still not proactively pursuing solar as a solution. Robust marketing efforts are required to make your presence known as an industry authority in the B2B solar market. Here are a few tips that you can use on how to generate more commercial solar leads for your business.
B2B Intent Data
The essence of B2B intent data is to proactively identify potential buyers searching online for similar products and services that your company is selling. Wouldn't it be great to communicate directly with folks in the market, actively looking for Commercial Solar PV, Batteries and EV-Charges, or other specific renewable energy products your company offers? Intent data allows you to identify and target these specific folks, in the right place at the right time.
Types of search intent:
Understanding the intent behind a search helps you to better understand what will help to push a person along the sales funnel, which makes it easier for you to create a strategy that hits the right customers with the right message at the right time.
Navigational: Users who are looking for a specific page or site. These searches are dominated by branded keywords, an example would be someone turning to Google to search 'YouTube', rather than going directly to the domain site.
Informational: Users looking for the answer to a specific question, these are often queries beginning with 'what is' or 'how to'.
Transactional: Users who have the intention of buying or completing an action. This can be purchases, email signups, form submissions, store visits or a phone call.
Commercial: Similar to transactional, commercial intent is a place to offer free or reduced products to help you catch your customers' attention.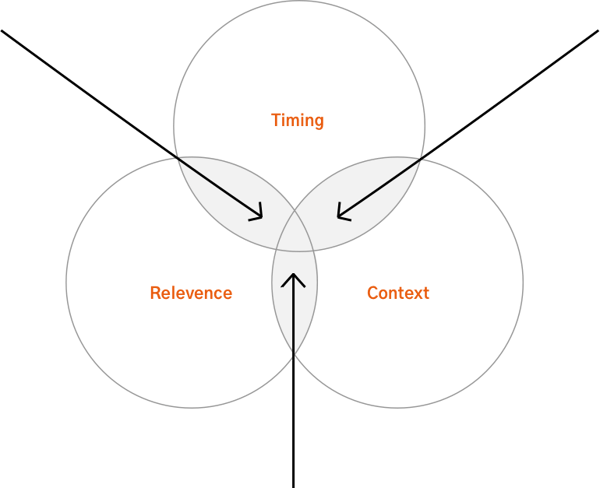 Defining your Ideal Customer Profile (ICP)
Any marketer or solar leads agency worth their salt would tell you that building your ideal customer profile or 'buyer persona' is crucial for generating more higher quality commercial solar leads. If you know "who" you're selling to, you would be better positioned to establish "why" they should be purchasing your product.
And as a savvy solar sales consultant or business manager, you want to target prospects who will deliver the best return. You can't market to everyone in the commercial and industrial space.
It takes time, money, and people to attract, convert, and delight new commercial solar customers.
Many confuse ICP with Buyer personas. But they are not the same. An ICP describes a target account/company that is fit for your solution whereas, buyer personas are the characteristics of individual stakeholders within those target accounts.
In simple terms, an ICP is a combination of firmographic, technographic, and behavioural attributes of the accounts that are expected to be your most valued customers.
Developing an ICP will require a few basic elements:
1. Qualitative analysis
2. Quantitative analysis
3. Intent data
4. Predictive analytics
Based on your business goals and product/service, your ICP should focus on gathering relevant information, such as Industry vertical, renewable energy decision makers, employee headcount, if the occupant is an owner or renting etc., these are just a few needed to further develop your target account list. This research will give you a clear picture of your potential leads. Creating separate buyer profiles for residential and commercial solar leads is important to improve your chances of conversions. The commercial buyer has different needs, budgets and requirements from a solar system.
Content that Matters
Once you understand your potential consumers, you need to set them up with informative, valuable content that is reliable. Good content keeps a viewer engaged and gives potential leads confidence to make a purchase. Consumers could be looking for anything from basic information about commercial solar power to the efficiency potential of your product. Ideally, the more general posts are for residential consumers looking to learn more about solar power and what savings benefits it can offer in place of traditional grid-energy sources. The commercial consumer is looking for up-to-date information, industry news and any innovative breakthroughs in the market.
It is essential to diversify your content; use ebooks, images, blogs, and videos wherever you can to offer something for everyone. Good marketing efforts are driven by ensuring information is accessible through as many mediums as possible.
On top of this, we find there is always an underlining motive for the business to want to prove to their customers that they are now doing the right thing by installing solar or battery for their site because it helps boost their public 'green image' naturally.
Why not help them look good to their investors, board of director's, potential partners or customers?
A hack that can be quite effective, is to simply offer any potential solar prospect an additional value add by way of an advertising package ready to deploy post-installation across digital or print media on behalf of your client, which help align their companies corporate social responsibility objectives, boosting their green 'public image' and let their wider customer base know they are making the positive shift towards towards net zero, not to mention you're simply splitting costs by paying for your own marketing at the same time, which is perfect for winning new referral business, establishing a clear win-win for your and your client. When it comes to solar lead generation, things are changing fast. The entire solar industry is striving to become more streamlined and modernized. It's an exciting time to be in the solar business. New innovations are being developed on a daily basis, and commercial solar lead generation is no exception. We've hit a tipping point when it comes to commercial solar lead generation. Because of this, we see new strategies, apps, and software coming out every week. But how can you keep up with all the changes? Here are 5 ways you can boost your commercial solar lead generation today so you can stay ahead of the curve tomorrow:
Define your commercial solar lead generation goals
Before you can start to increase your commercial solar lead generation, you need to understand what your goals are. First, you need to know how many leads you need to close per month. Then, you need to calculate your average sales cycle. This will determine when you'll need to start generating new leads to make sure you stay on track. Finally, you need to break down your sales process. This will help you identify where the commercial solar lead generation process might break down, so you can be proactive about fixing it.
Use smart lead identification software
Traditionally, commercial solar lead identification has been a very manual process. Sales reps would manually enter data in CRM systems and use Excel spreadsheets to track their cold calling and leads. This was extremely time-consuming and inefficient. Today, most team leaders estimate that at least half of the team's time is spent on administrative work. But with the advent of AI-powered lead identification software, this is starting to change. Clean Energy Group's AI-Driven commercial solar lead generation and B2B identification software will give you a leg up on your exclusive solar lead generation efforts by automating manual tasks and streamlining your CRM system by letting our team book meetings with decision-makers in the renewable energy space. More importantly, it will save your sales reps and admins a substantial amount of time by allowing them to focus on high-value activities, like pricing up the right specs on jobs and closing more deals.
Incorporate AI into your commercial solar marketing mix
With advances in artificial intelligence (AI) technologies, marketers can now incorporate AI into their marketing strategy. This means that you can use AI to automate your marketing and lead generation activities, including social media, email marketing, and even other key marketing automation areas. AI can help you improve your lead generation efforts by optimizing your marketing mix and giving you better insights into your commercial customers. AI can provide insights into customer behavior, which can help marketers make better decisions and provide more personalized service. AI can also help marketers generate leads through automated marketing activities, such as email marketing, identifying commercial and industrial asset availability for roofspace and professional social channel marketing streams. The use of Clean Energy Group's B2B intent data and AI for targeted commercial solar lead generation can help businesses in many ways. It can lead to better customer satisfaction, book meetings directly with the decision makers, reduce sales cycles increased revenue, and increased profits. Not to mention insight into the digital activity of companies to make predictions about their buyer intent to go solar.
Technology exposed the cold caller.
Why Cold Calling Doesn't Work
Despite what some traditional marketers will tell you, cold calling is not an effective sales or lead generation tool for three primary reasons:
It annoys buyers 
The vast majority of buyers don't appreciate or respond to cold calls, which is a primary reason the tactic doesn't work. According to recent studies by Harvard Business Review, 90% of buyers never respond to an unsolicited inquiry and 88% of buyers will have nothing to do with cold callers.
2. It's inefficient and expensive 
The thing is, if all you're doing is annoying prospects and they're all ignoring your phone calls anyway, then there's just no way that this old-school sales technique is efficient.
Don't believe us? Look at the driven-data why it sucks:
Only 2% of cold calls result in an appointment being set. And that's just an appointment—not even a closed sale.
It costs a staggering 60% more per lead compared to newer technology.
Only 2% of decision makers want to be contacted by phone.
More than 80% of decision makers won't buy from a cold call, no matter what. If you're still making your sales people cold call, it's time to stop immediately.
Track your campaign effectiveness with analytics
A lot of the commercial solar lead generation marketing tools available today allow you to track the effectiveness of your campaigns. This will help you save time and money by letting you know which ads are performing well and which ones need to be tweaked. When choosing a commercial solar lead generation tool, it's important to make sure it allows you to track your effectiveness. This way, you'll be able to make data-driven decisions about your marketing strategy and know which parts of your campaign are resonating with people most.
Stay on the lookout for new opportunities
Finally, it's important that you stay on the lookout for new opportunities to generate commercial solar leads. This can be done by keeping your ear to the ground and keeping an eye on the latest trends. Keeping up with the latest news in the solar industry will also help you identify potential new clients. When you notice a new trend starting to gain traction, you can be the one to jump on it and start generating leads. This can help you stay ahead of the curve while also giving you a slight edge over the competition. For example, if you're in a commercial solar EPC or installer, you may have noticed that a stand-alone solar rooftop offering might not be enough to stand out from your competition and get your job across the line. What you'll want to do is start looking for other unique selling points (USP's) and value add solutions that your customers could benefit from, such as solar farms, TESLA battery revenue generation opportunities, VPP partners, embedded networks, both PPA and CaPex investment options, EV-charges or solar carports – If the site permits of course.
Purpose of 'Niche' Commercial Solar Branding
You probably have heard the phrase "niche branding". Businesses that are advertising commercial solar power installations as an integral part of their advertising campaign may include commercial solar energy project installations in their actual end-to-end marketing strategy, front-end homepage or sub-page case studies or corporate videos on social media, focusing solely on homeowners for residential interest and C-level executives for commercial potential can pay dividends. Companies who are attempting to generate exclusive commercial solar leads that fail to do this effectively and try to advertise everything under one big umbrella term may not be connecting with their ideal customer profile (ICP) in the best methods. Through B2B intent data and AI-backed commercial solar sales leads, we can help you leverage the benefits of commercial specific data-driven marketing. Simply put, B2B buyer intent data provides insight into whether someone is considering buying your product. You need a high-quality commercial solar leads partner that is honest and reliable and generates sufficient new commercial revenue streams for your business that are out-of-the-box – This can be achieved through managing interaction with locally area-based customers directly or through one-on-one or campaign group engagements within your niche type market depending on whether they are the property owners, non-applicable renters, business day to day activities and predicted energy base loads used inside the commercial targeted properties and suitable for commercial solar.
Conclusion
With the right approach, commercial solar lead generation doesn't have to be difficult. If you follow the tips outlined in this guide, you'll be well on your way to increasing your commercial solar leads.
If you would be interested in finding out more about how Clean Energy Group can book you more meetings with commercial and industrial sector asset owners, get in touch today.
Global Support Head Offices:
Australia: 1300 793 550
United States: (877) 851-3521
United Kingdom: 020 4538 2203
Request Pricing:  https://cleanenergygroup.co/request_pricing/
or email leads@cleanenergygroup.co